Magical Ways to Use Baby Powder in Your Beauty Routine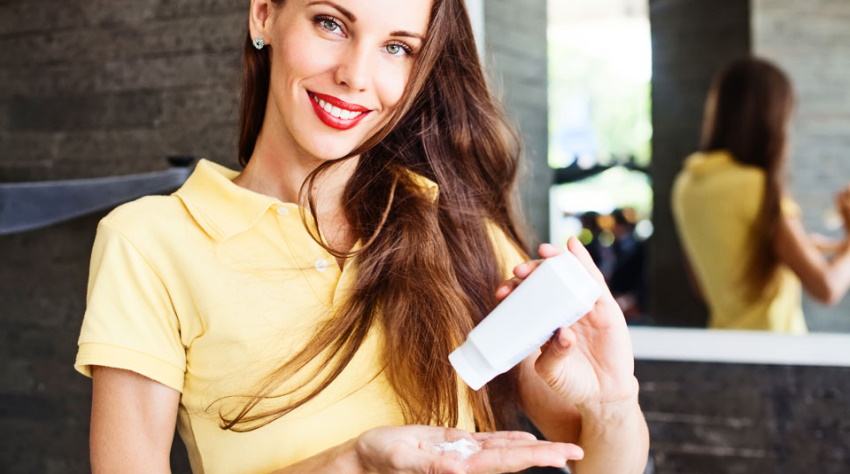 What common household product do you use every day and never think about again? Baby powder! It's a staple in most people's beauty routines, but there are many more ways to incorporate this into your life. From removing the grease from your forehead to getting rid of foot odor, baby powder is essential for any woman – or man – who wants their skin and feet looking beautiful. Read on for some unique uses for this wonderful product.
Baby powder is an iconic staple in many people's beauty routines. It can be used as dry shampoo, a body exfoliant, and a setting spray for your makeup. But does it work to keep you smelling fresh? And what are the risks of using baby powder on your face? Read this blog post to find out more!
Is baby powder good for beauty care?
There are many ways to use baby powder in your beauty routine. Here are a few of our favorites:
Dry Shampoo: Baby powder makes a great dry shampoo! Just sprinkle some on your roots and brush it through.
Face Primer: Add a baby powder to your foundation to help it go on more smoothly.
Blotting Paper: If you have oily skin, baby powder can help absorb the oil and mattify your skin. Just dab some on your T-zone before applying makeup.
Body Powder: Baby powder is great for keeping you cool and dry all summer long. Sprinkle some on your skin after a shower, or add it to your bath.
Diaper Rash: If you're out of diaper rash cream and need to treat a little redness and irritation, dust some baby powder on the affected area. It's gentle and soothing.
Under-Eye Setting Powder: Apply some baby powder under your eyes after you've applied concealer to set it in place all day. Or add it to your foundation for a more matte look!
Hair Volumizer: No time for a root touch-up? Dust some baby powder over your hair before blow-drying or styling to amp up the volume at the roots. You can also use it as a dry shampoo if needed!

Are there side effects to talcum powder?
Talcum powder products have been controversial since the 1970s when academics first raised concerns about their safety. The concern centers on talc particles, which are known to move beyond the vagina and into the reproductive tract easily. Since then, a number of studies have investigated any link between talcum powder use and cancer. Research is still ongoing, but there's currently no evidence that you should avoid using these powders for personal hygiene purposes.
There is some concern that talcum powder may cause respiratory problems if inhaled, and it may also be a potential carcinogen. Some studies have shown a correlation between talcum powder use and ovarian cancer, though other studies have been inconclusive. However, until more is known, it may be best to avoid talcum powder.
If you are concerned about using talcum powder due to the potential side effects, several alternatives are available. For example, cornstarch can be used as a substitute for talcum powder, or you can try using baby powder made from natural ingredients. In addition, several types of deodorants available do not contain talc.